Which Global Staffing Company Is the Most Successful?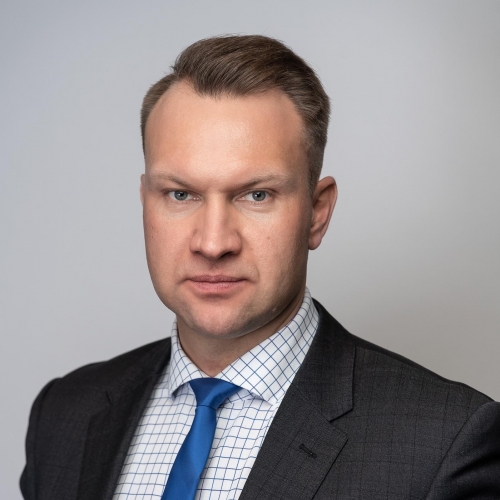 Nowadays, the staffing solutions market is undergoing a significant transformation and its boundaries are becoming blurred. Traditionally, this market consisted of companies that are engaged in search, selection and provision of personnel. However, today, job boards and other digital solutions in personnel management are competing for the place among staffing providers. Thus, some researchers consider Uber as a staffing company, referring to the digital platform for attracting taxi drivers, that the company has developed.
When we start wondering "Which staffing company is the most successful?" it soon becomes clear that it is impossible to give a definite answer to this question. In this article, we will go over different approaches to identifying market leaders based on the main business financial indicators and will try to find out what factors will determine the top staffing companies in the nearest future.
Leaders in revenue
Determining a company's success through revenue analysis is a traditional approach used in all sectors of the economy.
The top three world industry leaders in revenue is quite stable and includes
Adecco, Randstad and Manpower, controlling up to 20% of the global market in staffing services
. Though the revenues of these companies are comparable, they pursue completely different strategies, which are also reflected in their geographical presence. Thus,
Randstad, taking the first place in revenue
, is represented in 38 countries, while
Manpower and Adecco have wider geographical coverage
, providing services in 75 and 60 countries accordingly.
Comparison of companies' revenues risks to be incorrect in a context of diversifying staffing services.
Japanese Recruit Holdings has comparable revenue with Randstad, yet in addition to traditional staffing its income includes HR technologies (job boards, employer reviews website) and media. At the moment, when analyzing staffing companies' revenues, we do not make adjustment for a company's assets that are not related to traditional permanent recruitment services. However, the need for such an adjustment will become more acute in the current market conditions.
Leaders in Profitability
Business margin analysis is an extremely important factor when reviewing world leaders. Profitability is mostly determined by the ratio of services. For instance, companies that provide traditional recruitment services are more profitable than those that focus on temporary staffing. The previously mentioned leaders in revenue: Adecco, Randstad, Manpower refer to the second type. At the same time,
one of the leaders in profitability in the staffing market is the American company Robert Half
that specializes in classic direct hire services.
With comparable annual revenue, companies might have completely different profitability. For example, the previously mentioned Recruit Holdings exceeds the consolidated profit of Randstad, Adecco and Manpower, having a comparable revenue.
A company's ability to convert revenue into profit is one of the most important indicators of success in the staffing market.
Leaders in Market Capitalization
The list of leaders by this criterion is very different from the list of top global companies in revenue. For example, the previously mentioned
Robert Half
, demonstrating significantly lower revenue than that of Randstad's,
has higher market capitalization today
. Such result is explained by higher profitability of the American company, as well as its technological level. It is worth noting that the high capitalization of Robert Half partly results from the company's residence in the United States: the US stock market often gives companies higher ratings.
Kelly Service, Hays have comparable revenues, but their cost differs by more than three times. With a focus on classic recruitment solutions
Hays is a more profitable business
, which is also reflected in the company's value.
Over the past year the market capitalization of companies has changed dynamically.
Adecco lost about 30%
in this parameter due to decrease in demand for blue-collar selection.
The world leader in market capitalization is the Japanese Recruit Holdings
: the company is among the top-5 leaders in revenue but beats all the listed leaders in its total estimated cost. What is the reason for a company's investment attractiveness? Analyzing Recruit Holdings, we can see a diverse portfolio of products and high technological level of the company. In fact, the company is a hybrid of a traditional staffing business-model and an IT company. Recruit Holdings owns large-scale digital products in the job search field: Glassdoor – the largest employer review website, as well as Indeed – the largest job aggregator.
As for today, the IT solutions implementation level is the most important factor affecting a company's capitalization. Companies that are able to maintain high quality of their traditional services and properly add digital services to them will continue to occupy the positions of the world leaders in the staffing industry.
- Alexey Mironov, Chief Operating Officer in ANCOR