Cookie Policy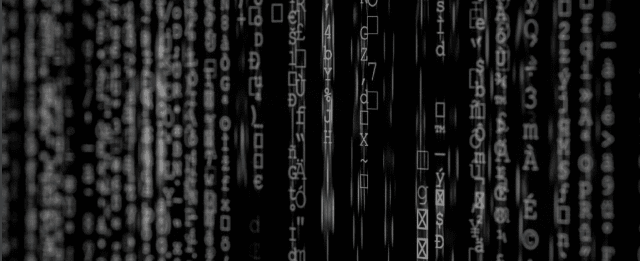 Version 1.0 dated 16/08/2022

This Cookie Policy (hereinafter referred to as the "Policy") defines the terms and conditions of use of cookies of users by Additional Liability Company «Ancor-M» (hereinafter – ALC "Ancor-M", we) during such users' visit and use of the website https://www.ancor.by (hereinafter referred to as the "Website").
What are cookies?
Cookies are small files that are downloaded to the device through which users log in to the Website (including, but not limited to, mobile phones, computers, tablets and other devices) during their visit to the Website. Usually, the cookies stored on your device are sent to the Website when you visit it again, or to other Website that can recognize them.
Cookies enable us to identify you, get information about the actions you perform on our Website, as well as about your preferences, owing to which they help to make your visit to the Website more convenient.
How do I manage cookies?
You can manage cookies in multiple ways. Please note that if you delete or block cookies, you may not be able to access all the functions of the Website or not all the pages of the Website will be displayed correctly.
Most browsers enable use of cookies by default, but you can choose, whether it is expedient to use cookies by using the browser controls, which are often found in the "Tools" or "Settings" menu of your browser.
In addition, you can configure the settings of your browser used to view the Website to enable, disable or delete cookies. Detailed instructions for setting up your browser have been published by the browser developers and can be found here:
For more information about how to change your browser settings or how to block, manage, or filter cookies, see your browser's help file or on websites such as www.allaboutcookies.org.
What cookies do we use?
We only use cookies based on your consent. You can opt out of the use of cookies in the settings of your browser, through which you log in to the Website, as well as in the settings of your device.
This table shows exactly which cookies we use and what their purpose is:
Owner

Cookie Name

Resource
Description of the processing purpose
Validity period
Strictly necessary cookies
.ancor.by
PHPSESSID_BITRIX

Bitrix
Stores information about the unique session ID of the website user
Session mode
.ancor.by
BX_USER_ID
Bitrix
Stores information about the unique ID of the unauthorized user of the website
10 years 
.ancor.by
BITRIX_SM_GUEST_ID
Bitrix
Stores information about the unique ID of the website authorized user

1 year
.ancor.by
BITRIX_SM_LAST_VISIT
Bitrix
Stores the time of the user's most recent visit to the website
1 year
.ancor.by
BITRIX_SM_LOGIN
Bitrix
Stores information about the site user's login
5 years
Analytical cookies
.ancor.by
_ym_uid
Yandex. Metrica
Contains the user ID
1 year
.ancor.by
_ym_isad
Yandex. Metrica
It is used to determine whether a user has ad blockers
2 days
.ancor.by
_ym_d
Yandex. Metrica
Contains the date of the user's first visit to the site
1 year
.ancor.by
_ym_visorc_XXXXXXXX
Yandex. Metrica
It contains Webvisor ID and is used for correct operation of the Webvisor
30 minutes
.ancor.by
_ga
Google Analytics
It is used to recognize unique users by assigning a randomly generated number as the client ID. It is included in every page request on the website and is used to calculate user, session, and campaign data for website analytics reports.⁠
2 years
Changes in this Policy
This Policy may be amended from time to time to reflect possible changes in our cookie practices. Any such changes will be posted on this page.
The date of the most recent change and the current version shall be stated at the beginning of the Policy.
Contacts
Additional Liability Company «Ancor-M»
Registered address: 220030, Belarus, Minsk, prospect Nezavisimosty 11/2, office 316
Location address: 109544, Moscow, 2, Bulvar Entuziastov, Golden Gate Business Center, tower A
E-mail:
privacy@ancor.by